A Perspective by Vipon Kumar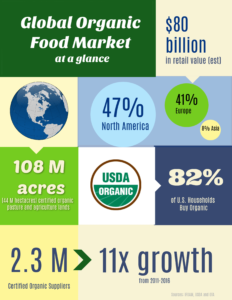 The global population demands acceptable quality food at an affordable cost. As such, the size, scale and scope of agribusiness food industry has become all pervasive, touching all areas of the planet, including landmass and water bodies. Today, many crops are grown and animals raised far from their final retail markets. This is especially true for organic foods, whose main retail markets—North America and Europe—have far fewer manufacturers and rely heavily on imports, often from far-flung growers and producers.
The increasing popularity of organic food and the higher profit margins attract potential frauds in mixing conventional production with organic food. This, coupled with the import/export nature of the business, has led to greater consumer demand for transparency and proof of provenance. Ultimately, consumer confidence in the organic chain of custody is the most important factor for the continuous growth of organic food industry and a sustainable source of income for farmers and producers. As a result, as we move to the next generation of sourcing, a consistent system for tracking and ensuring chain of custody is paramount.
Considering the size of food industry and its politics, the cost of rolling out any industrywide initiative would, on the surface, seem to be prohibitive. Further adding to the challenge is the complexity of the organic chain of custody across its value chain. The organic certification process follows a complex set of rules whereby the certification of arable land, crop planting, harvesting and upstream processing is monitored by accredited certifiers employed by private certifying bodies. Today, these certifiers rely on paper-pencil or spreadsheet based tracking system. 
Clearly there is much room for improvement. And for NextGen sourcing, we can look to an emerging technology already making headlines in financial sectors: blockchain. Put simply, blockchain is a digital ledger system that allows users to create records ("blocks") that are linked and secured using cryptography. Continuously updated copies of the ledger are hosted by millions of computers around the world, and individual entries can only be edited by owners who have a personal key to decrypt them. This means the information contained in the ledger is widely verifiable and hard to hack or falsify.
A minimum viable way to apply this technology to the organic food market would be to assign a "block" to every organic certified land acre or farm by country (using the IFOAM database) along with the certified crops and approximate average yield per acre. The aggregation of this data is the most important first step to ensure truth in production size and supply of raw materials produced organically around the world. And the cost of this blockchain certification could be offset by the cost of current organic certification, which is in fact inefficient and sometimes unreliable.
Once a block is assigned to each organic farm or acre, it would then be used to track farming process from seeding to harvesting. From there, a Smart Contract would be used to replace the traditional Transaction Certificate as unit of transaction of crop sold to an organic certified food processor. The Smart Contract would then be extended between a retailer and an organic certified packer. The final consumer pack would include a smartphone-scannable Smart Tag that lets customers know about the whole organic value chain and its verifiable chain of custody.
Take, for example, a shipment of organic strawberries. Using blockchain technology, one metric ton of organic strawberry harvested a certified farm in Mendoza, Argentina, packed in 2,200 one pound packages and shipped to Retailer's store #32 in Chicago, Illinois would make up one block linked to three identifiable acres of certified organic land.
This proposed application is just the tip the iceberg of a revolutionary model that will democratize the verification of organic certification and lay it open in front of all stakeholders, farmers to consumers. The success of this venture will open doors for more categories to be added to the franchise and spawn creation of a new and NextGen sourcing ecosystem for the organic food industry.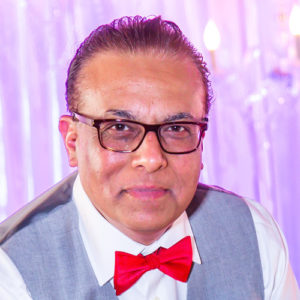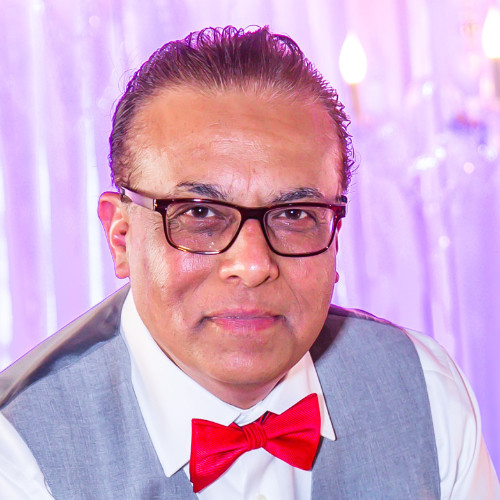 Vipon Kumar was most recently Chief Sourcing and Trading Officer of Daymon Worldwide, where he built and led a global organization to serve the sourcing needs of retailers in USA, Europe, Japan and China. He is a seasoned sourcing professional with +30 years of experience in sourcing, Quality Assurance and Supply Chain Management of food, non-food, general merchandise and chemical categories from over 50 countries. Connect with Vipon at www.linkedin.com/in/vipon/,kumar.vipon@gmail.com or Twitter @NextgenSourcing
Image source: Pexels