A Perspective by Vipon Kumar
It has long been a human endeavor to discover new materials and bring them to discerning users. As such, sourcing is one of the oldest professions, dating back to as early as 3,000 B.C. Along with trading, it has played an outsized role in the development of our civilization across multiple regions, cultures and continents. And while both the sourcing industry and the world as a whole have changed greatly since adventure seekers and spice traders first travelled the storied Spice Road stretching across India, China, North Africa and Europe, there are still very relevant lessons to be learned from the sourcing paradigms of the past as we work to create the Next Generation.
The Roads of Spice and Silk: Sourcing's Early Beginnings
Arguably the best example of early sourcing and supply chain routes was the Spice Road, used for trading cinnamon, cardamom, ginger, cloves, pepper, turmeric and opium across Asia, Europe and Africa. During the first millennia, Romans set up trading routes to India for direct sourcing of spices from India. The Arabs acted as supply chain managers and the Romans as buyers of these unique ingredients to enhance their culinary tastes. In 200 B.C., China's Han Dynasty similarly set up the Silk Road, this time to connect several trading routes from China to Europe for the selling of silk, jade and pearls.
Europeans, Chinese and Indians traded briskly across both the Silk Road and the Spice Road. The world saw trade flourish and consumption rise, mirroring what was later postulated in 1943 by Abraham Maslow as the Need Hierarchy Theory: Food, Shelter, Pleasure, and Self Actualization. Even today, we must admire the foresight of early sourcing managers for picking such ingredients like cinnamon, cardamom, ginger, cloves, pepper and turmeric, which are still among the most consumed by the humanity, and silk, which is still the prized material for dressmaking.
Discovery of Ocean Routes: A Supply Chain Paradigm Shift
The old adage "necessity is the mother of invention" held true then as much as does now. With the horse breeding nomadic communities of Central Asia and Eurasia led by Genghis Khan and his clan demanding exorbitant taxes from the traveling traders (Sourcing Managers), a more efficient and cost-effective supply chain was needed. Enter the work of navigators from Iberia (Portugal and Spain), the United Kingdom and the Netherlands, who discovered many nautical routes for trading over the Indian Ocean and Atlantic Ocean, reinventing the supply chain infrastructure of the day and expanding to new and yet undiscovered markets.
Sourcing in the Mercantile-Colonial Era (1600-1950s)
The period between 1600-1950 witnessed tremendous global transformation from simply sourcing products to the mercantilist missions of the British East India Company (which ended up controlling most of Indian Subcontinent), the Dutch East India Company (which took control of Indonesian area islands), the French Egyptian Company (which controlled cotton supply from Egypt to France), and the Spanish Royal Family (who funded Christopher Columbus' expeditions, which introduced the world to the American continent). These companies and supporting monarchies found a way to fund several wars by extracting raw materials from the colonies and selling back finished goods.
Among the key lessons learned from this era were that source countries need to have sufficient power to protect their resources or these resources become the curse; and that the seekers will do anything in their power to capture and control sources of supply, including subjugating their citizens and citizens of other sovereign nations.
Sourcing in the Post-Colonial Era: WW-II and American Hegemony
American hegemony following WW-II set the stage for a new, more inclusive era. The sourcing of materials from far flung nations took center stage in global commerce. The American-sponsored Marshall Plan to rebuild Europe was an indirect use of America's spare production capacity and easy access to raw material in the post-WW-II era. Old colonial systems melted into the new world order where America professed free access to markets, which meant free access to sources of raw material and markets instead of mercantile-colonial control of supply lines. The new paradigm was supported by several new multi-lateral bodies, such as Bretton Wood Accord, IMF-World Bank, GATT (General Agreement on Tariffs and Trade) and then WTO in 1995.
The most revered lessons for this era are in the spread of wealth and freedom through open trading systems guaranteed by the United States and global institutions, which, though flawed, have spread the message of uplifting humanity through the exchange of goods and services between participating nations.
A Re-Education: Sourcing Paradigms and Academia (1980 to present)
In the late 20th century, Sourcing and its cousin Procurement attracted the scholarly attention of several high ranking professors and practitioners. Michael Porter's (1980) ground breaking work on competitive advantages of nations and his 5-Forces Model armed practitioners with methodologies for negotiating the best cost of materials from around the world. Later, AT Kearney's Purchasing Chess Model became the method de-jour.
These methods still inform current sourcing-procurement models, but it has become clear that there are inherent flaws. Today's sourcing-procurement paradigm is very much focused on the short-term lowest cost of procurement; it creates an adversarial win-lose situation; and it leaves little room for creating collaboration between the two most important partners in the system: the supplier and the sourcing manager.
The intense focus on win-lose cost negotiations of last several decades have led to a group of winners only. The losers have perished. The winners who are left have started to realize that this win-lose strategy has outlived its utility. At the same time, periods of intense negotiation have unearthed a treasure of data on value chain and value train of almost every material and product that exists in today's world. Pricing and cost data are as abundant as the commodities now, and have led to a leveling of the playing fields for cooperation and mutual respect among the rivals.
Building on Past and Connecting the Dots in Future
The collective learnings from more than 3,500 years of discovering new materials and sourcing and transporting them for consumption by end consumers have laid the foundation for modern day sourcing and entrepreneurial adventurism. Added to this are the lessons learned by Sourcing Managers working and developing deep relationships with suppliers/sources, which are pivotal in creating Next Generation sourcing paradigms. The next step is to combine these historical insights and then put them on a technological pedestal to launch NextGen Sourcing: a more equal and shared platform of Co-Sourcing, Co-Opetition, Co-Producing and Sustainable Sourcing.
Co-Sourcing and Co-opetition — In today's shared economy, where your customers are your suppliers, competitors are partners and vice versa, the only way to grow is to collaborate. Take iTunes, which sources all of its music from the music companies, and still they both compete with each other. Amazon provides streaming services to Netflix, yet both compete with one another in programming and share of their consumers' time and pocket. As Bandenburger and Nalebuff put it in their book Co-opetition, the new strategy is to encourage rival competition to "grow the pie" as they compete to "divide the pie."
Co-Producing and Sustainability — To effectively prepare global businesses to deliver on the social and environmental challenges we are facing, the 21st century sourcing journey will need to move from "what's in it for me" to "what is in it for us, our consumers, our society and the planet." Co-production with a focus on sustainability has already proven a viable solution. Take Coke, which used the molecules derived from the waste of sugarcane as raw material for its celebrated Plant Bottle. The company then partnered with Ford, which used recycled Plant Bottles to make car seat cushions for its electric hybrid vehicle the Fusion Energi, further lowering the carbon footprint and extending the cradle to cradle journey of sugarcane waste.     
Is your company ready for the Next Generation of sourcing? Or have you already fallen behind? Remember, innovation is not only the key to growth; in today's sourcing environment, it's critical for mere survival.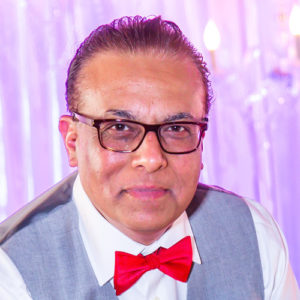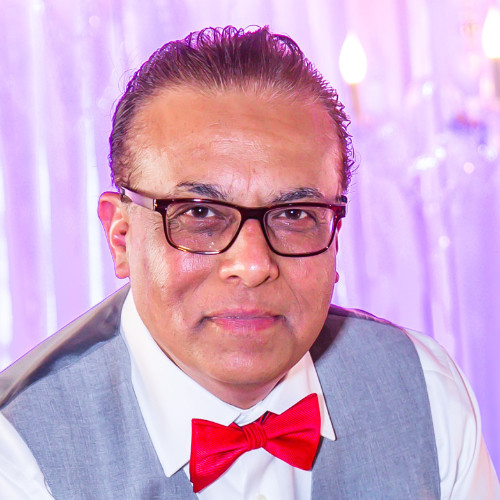 Vipon Kumar was most recently Chief Sourcing and Trading Officer of Daymon Worldwide, where he built and led a global organization to serve the sourcing needs of retailers in USA, Europe, Japan and China. He is a seasoned sourcing professional with +30 years of experience in sourcing, Quality Assurance and Supply Chain Management of food, non-food, general merchandise and chemical categories from over 50 countries. Connect with Vipon at www.linkedin.com/in/vipon/,kumar.vipon@gmail.com or Twitter @NextgenSourcing